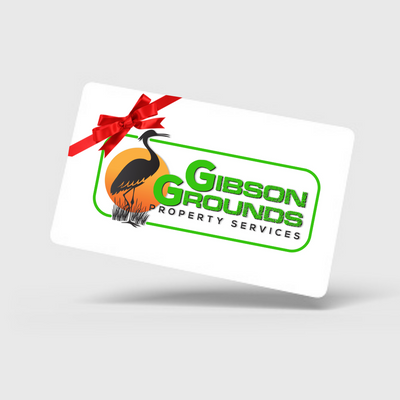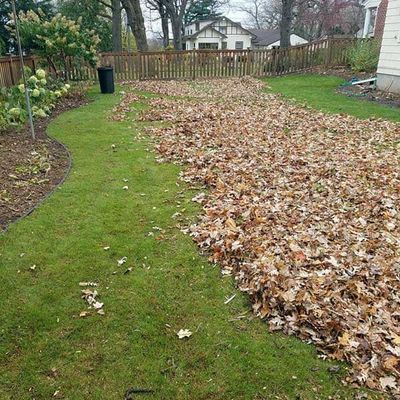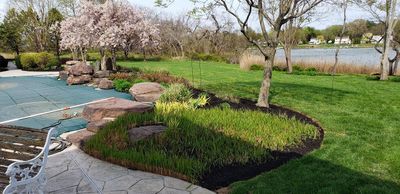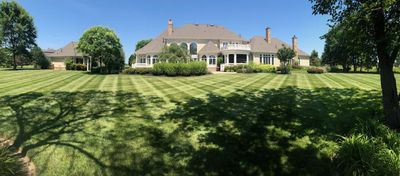 Property Service Gift Card
$50.00
WHY A GIFT CARD?
Time and physical abilities are very valuable, and when you have limitations on either, maintaining a healthy yard can be difficult – no matter the size. Help your loved one keep up with their outdoor space, with a gift card from Gibson Grounds!
Your gift card amount may be applied to any available maintenance services such as; Property Maintenance Plans, Lawn Care Services, Spring Cleans, and Fall Cleans.
WHICH PROPERTY SERVICE PACKAGE IS BEST FOR YOUR LOVED ONE?
Customize the impact of your gift based on yard size and maintenance needs, using our handy property service guide below.
Have additional questions or need help on a custom project? We'd love to chat.
443-282-5912 - or - Get Estimate
PROPERTY SERVICE GUIDE
SEASONAL CLEAN-UP PACKAGES
Spring, one visit only

Raking, blowing, and/or sweeping of all turf areas
Debris clean-out and mulch raking in all plant beds
Cutting or trimming away winter damage
General pick-up of trash on property and disposal of vegetation materials
Approximately $700 for a 1/3 acre property

Fall, one visit only

Raking and cleaning out leaves and/or debris from all plant beds and parking areas
Approximately $650 for a 1/3 acre property

BASIC LAWN CARE PACKAGE
One season of 34 weekly visits

Basic Mowing only
Approximately $1,600 per season, for a 1/3 acre property

PROPERTY MAINTENANCE PLAN PACKAGE
One Fall clean-up visit
One Spring clean-up visit
One season of 34 weekly visits

Mowing, edging and blowing
String trimming around planting beds and raised objects
Mulching and pruning shrubs and planting beds
Approximately $3,105 per season, for a 1/3 acre property

*Depending on your recipient's lawn care needs, an on-site consultation may be required in order to plan and schedule services (must reside in Kent County and Queen Anne's County areas).
SKU: 10000